ACCOMMODATIONS
Boutique Style Seattle Hotel Rooms & Suites
With 144 guest rooms and two suites, The Paramount Hotel has the ideal accommodations for your business trip, group getaway or couples weekend in downtown Seattle. Our rooms and suites are surprisingly spacious for a downtown hotel and merge timeless, boutique style with modern amenities like free Wi-Fi, 50-inch flat-screen LCD TVs and Bluetooth docking systems.

In addition to our Traditional Rooms, we offer corner rooms with larger living areas, top-floor rooms with splendid views of the Seattle skyline and the Paramount Theater. Our two top-floor suites, the Cosmopolitan and Metropolitan, feature panoramic views, separate sitting areas, wet bars, spa-style bathrooms and complimentary Caffe Umbria Coffee and Two Leaves Tea.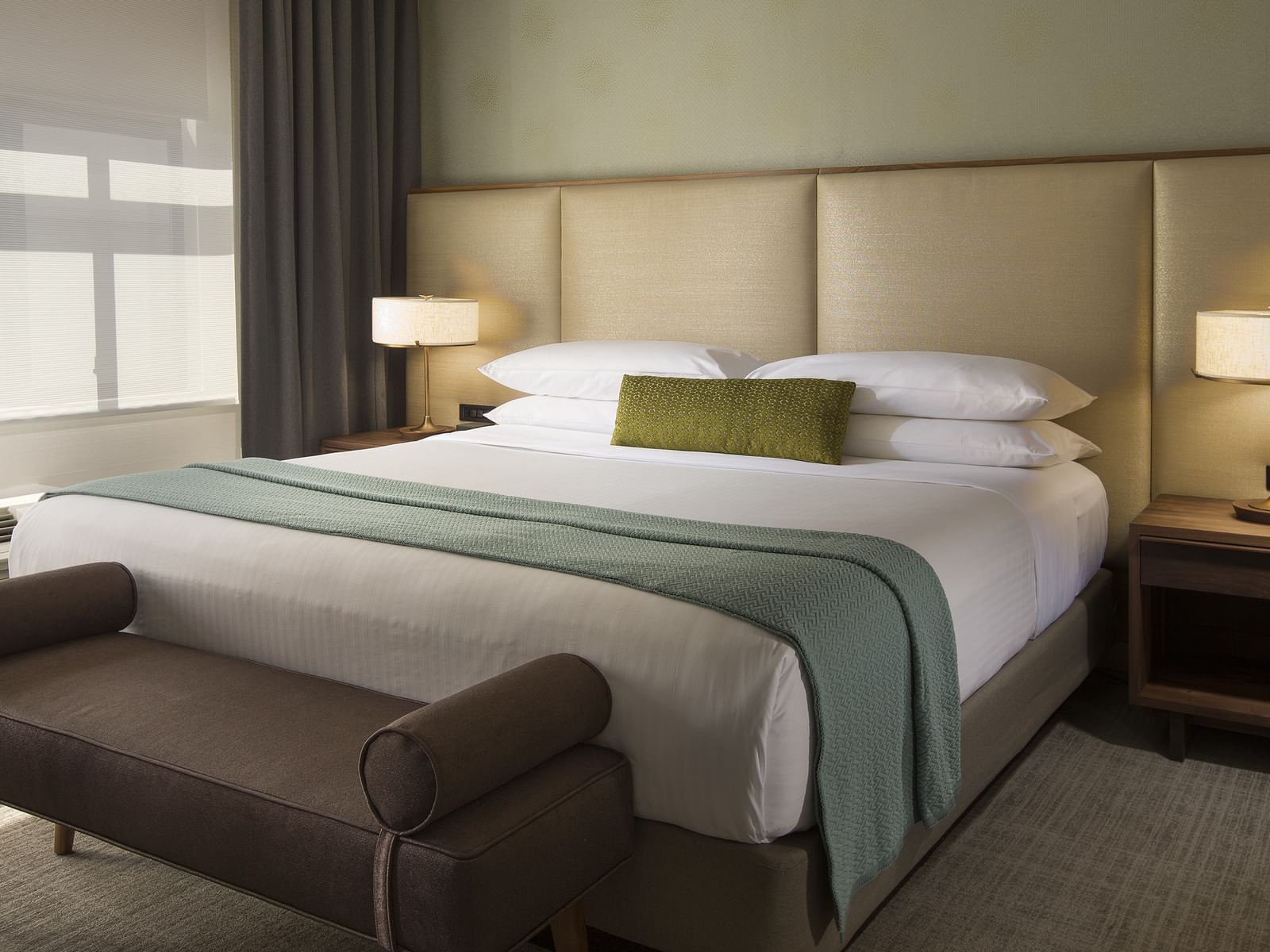 Located on the 11th (top) floor, this lavish suite is adorned with whimsical touches sure to delight any guest. This suite is fashionably cozy, featuring a window bench perfect for curling up with a hot cup of your favorite local coffee and reading, or gazing out with a bird's eye view of Pine Street and Paramount Theater.
Read more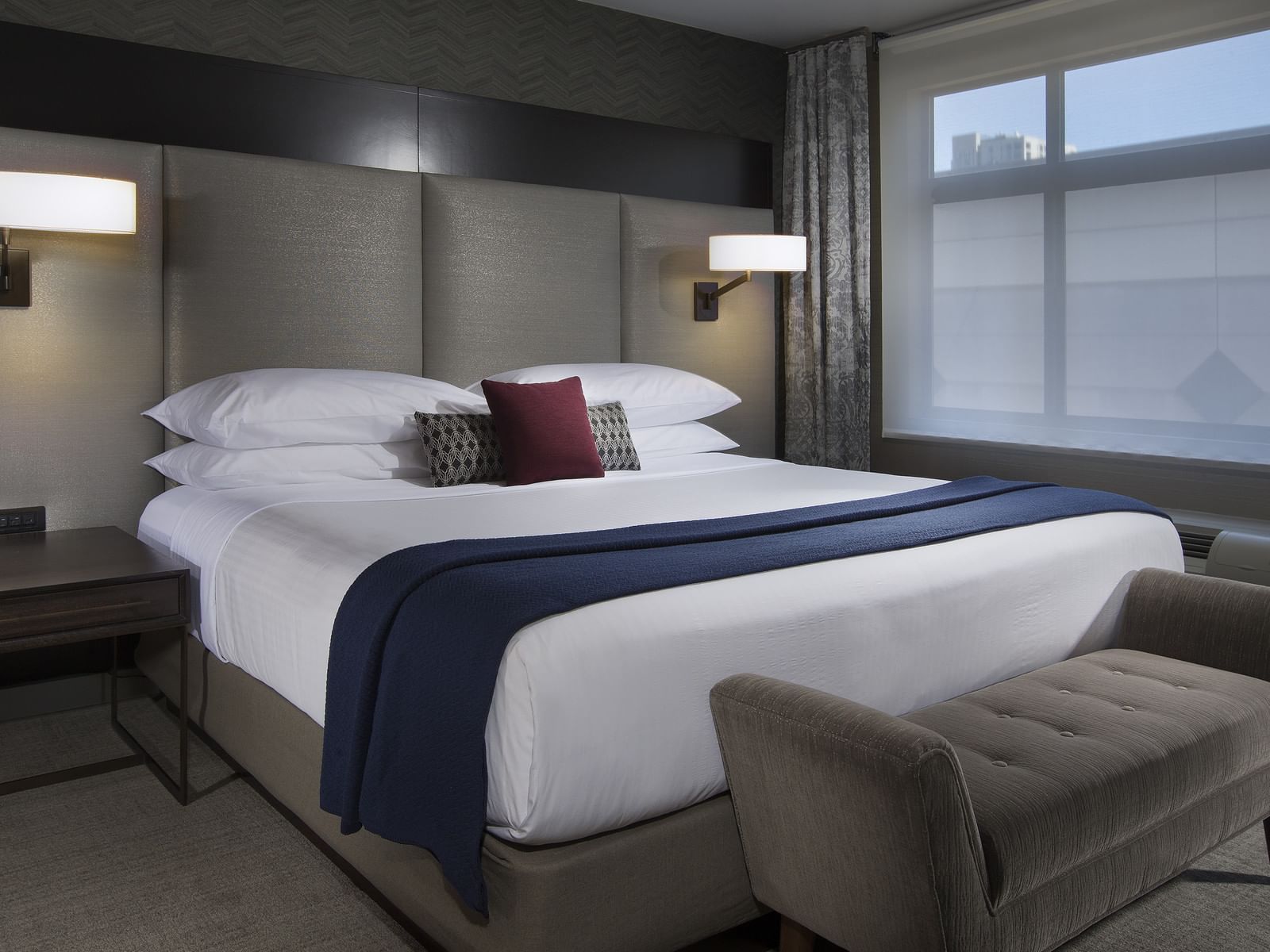 The Metropolitan Suite, on the 11th (top) floor, offers a stunning view looking down Pine Street toward Pike Place Market.
Read more